With Chinese New Year Celebrations around the corner, we're all interested in finding out more about the Sino-Mauritian Community in Mauritius. 
Mauritius is known as a cultural melting-pot. Above all it is a beautiful and colourful cultural kaleidoscope. That is why Mauritians pride themselves on living in complete harmony with many different people from many different parts of the world.
About the Sino-Mauritian Community in Mauritius
Mauritians of Chinese descent are known as Sino-Mauritians or Chinese Mauritians. In other words, they are Mauritians whose ethnic ancestry is that of China. 
Infact, the Sino-Mauritian Community in Mauritius represents approximately 3% of the local population. And more than half of this community is based in Port-Louis, the capital of Mauritius. 
Chinese settlement in Mauritius started in the 1800s. Many migrated from Guangdong, a coastal province in South China. The settlers would set up camp in what is now known as China Town. This is in the heart of Port Louis. 
Sino-Mauritians have contributed to economic emancipation of the local Mauritian Economy through trade. In addition more than 60% of the Sino-Mauritian Community are still merchants or traders. 
The Sino-Mauritian community have won the hearts of the island through their cultural practices, unique flavours and traditions. Moreover, they have also influenced the local cuisine. 
Chinese New Year – the Year of the Ox 
The year of the Ox holds many predictions.
Words that resonate with many are HOPE and RECOVERY. Whilst the economic environment is challenging and volatile, these words encourage us to work hard and keep pushing through – just as the Ox does. 
Where to Celebrate the Chinese New Year in Mauritius
China Town in Port Louis hosts incredible events and festivals. It is a time when the heart of Port Louis is iridescent and lively and Sino-Mauritian food, sold on every street corner. Vendors sell various traditional food such as wonton (fried dumpling), hakien (giant spring rolls), or pao (steamed bun filled with pork). 
Below is a list of where it's happening in 2021: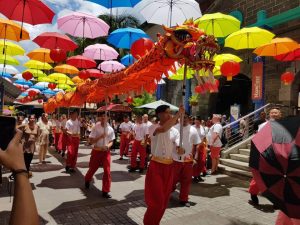 The KWONG HWA LION'S GROUP will be performing at LE CAUDAN WATERFRONT on the occasion of the Chinese New Year.
11-FEB-2021 Parade with Dragon & Lions
13-FEB-2021 Chinese Traditional Dance, Wushu Show, Dragon and Lion Dance.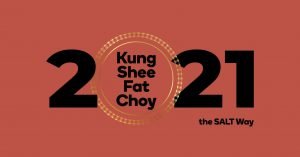 "We Are Salt" will be hosting an event in Flacq, with a 2 day program in celebration of the New Year. 
Kung Shee Fat Choy, The SALT Way
12-FEB-2021 An array of festivities and celebrations
13-FEB-2021 An array of festivities and celebrations
Casela Nature Parks will be hosting a Chinese Spring Festival. 
12-FEB-2021 Dragon shows, fung paos distribution, and various other activities!
Bolt Home Mauritius and Bolt Talent Solutions is HOPEFUL that the Year of the Ox will be filled with GOOD FORTUNE, LUCK and RECOVERY.