Digital Marketing Jobs in South Africa, with focus on Google Ads, PPC, SEO and Google Analytics is on the rise! AND WE HAVE OPEN OPPORTUNITIES RIGHT NOW! The world of digital transformation is happening at such an exponential speed, and evolving WITH the world of online and digital marketing is an apparent need for businesses to maintain your status alongside your competition! 
Why are Digital Marketing Jobs and the need for Digital Talent on the rise?
We are well aware that the pandemic pushed many of us to transform and change the way in which our businesses are run, with many of us working remote. With that being said, working remote has also increased the need for more digitally enhanced capabilities within the way in which we advertise or showcase our products online. 
Whilst many of us when working remote spend a lot more time on our laptops and computers, we often find ourselves searching and browsing the web more often than we did in the past. We often find ourselves using search engines such as Google to answer certain questions we would have previously asked our colleagues who would have been sitting right next to us. We have found ourselves trying out new channels in order to find new clients, or vendors or agencies to work with because of the change in the environment to which we work in as well as not being able to as easily ask others in a physical office space. 
So what are the trends in Google right now? How can Google enhance your business? Which Google certifications are trending in 2021? Why is it so important to up your digital marketing game? We would love to share some of the top articles around the trends, features and announcements around digital marketing, Google and PPC (Pay Per Click) campaigns.
Firstly, let's have a look at the trends in Google and digital marketing for 2021.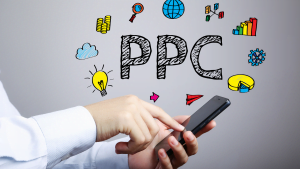 1. 3 CRITICAL PPC TRENDS 2021
This article gives awesome insight through data analysis and comparison of the different trends to look out for in Paid Media and PPC Campaigns.
2. GOOGLE ADS TRENDS TO WATCH IN 2021
This article touches on different Google Ads trends, with focus on the various channels of Google ads. It is descriptive and informative which gives a better understanding of the need for each as well as the difference between each.
3. TOP DIGITAL MARKETING TRENDS AND PREDICTIONS FOR 2021
This article has been shared by Google themselves, informing you of the new era of data ethics, the rise in digital adoption, the increase in mobile applications and automation, as well as the new "cookieless" world to come.
Let's have a look at features and announcements by Google specifically: 
With the new features and announcements in Google and the constant need to protect the data or privacy of our clients, potential customers and consumers themselves – as well as the need to stay apparent in a digitally influenced world – it is important to follow the announcements and articles shared by Google themselves: 
GOOGLE – NEW FEATURES & ANNOUNCEMENTS 
Whilst this is not the only source of information regarding these announcements, the direct information is always important to note. 
FOR OUR CANDIDATES AND JOB SEEKERS:
Seeking a Digital Marketing Job in South Africa? Excited to work for a Google Partner?
We have some AWESOME OPPORTUNITIES for those who are passionate about the world of Google and Digital Marketing – with top organizations that are Google Partners. Google experience, certification and UNDERSTANDING of Google Campaigns is super important to us, and our clients! WE NEED PASSIONATE MARKETERS, WE NEED DIGITAL GURUS, WE NEED DATA DRIVEN INDIVIDUALS! 
OUR DIGITAL MARKETING JOBS IN SOUTH AFRICA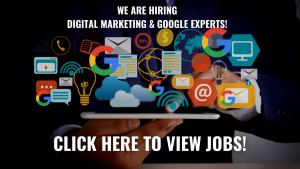 https://jobadder.refari.co/social/5c749ffc-8963-4bc0-bafd-9833f01789ab/