With the pandemic, Mauritius faced many challenges but the island quickly innovated and adapted. The professional world and changes in job market trends has resulted in new career paths and patterns in Mauritius. Mauritius jobs and skills needed in Mauritius has evolved with the need for economic growth, recovery and digital transformation.
Bolt Talent Solutions is a well renowned, global recruitment firm with headquarters in Mauritius. We are remote working specialists, and through our Expatriate Management Firm, Bolt Home Mauritius, we offer a full turn-key service to support you with all of your relocation needs!
With a lot of our clients being based in Mauritius, we have noticed the shift in skills and talent requirements over the past year. We believe that this will carry forward into 2022, with the focus of driving digital transformation in Mauritius. We specialize in Information Technology, Finance and FinTech recruitment in Mauritius but have an array of other opportunities too! We are a generalist recruitment firm with a large network in Mauritius and throughout the world.
These are the job trends and skills needed, predicted through our past and current client requisitions and needs. We have also made use of research acquired by the EDB and PWC in Mauritius.
Top 10 Information Technology Profiles needed in Mauritius Jobs 2021 – 2022:
Product Manager
Artificial Intelligence Engineer
Software Developer / Engineer
Full-Stack Developer
Cloud Architect
Solutions Engineer or Solutions Architect
Data Engineer
Data Scientist
Big Data Engineer
Web Developer
Top Information Technology Skills needed in Mauritius Jobs 2021 – 2022:
Artificial Intelligence
Big Data and Data Science
Hadoop, Spark and NoSQL
Machine Learning
Java
Mobile APP Development – Android and iOS
C#
Python, R, SAS
IoT (Internet of Things)
Blockchain
Top 10 Digital Marketing Skills needed in Mauritius Jobs 2021 – 2022: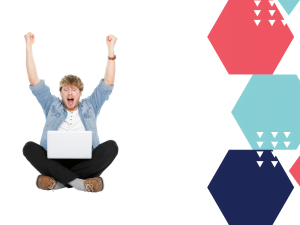 Graphic Design
Paid Search/Search
Content Creation
Social Media Management
SEO
Website Management
Email Marketing
Video Content
Creative Writing
New Business Development
Other trends in Jobs Mauritius 2021 – 2022:
Construction Worker
Civil Engineer
Accountant
Finance Manager
Nurses
Care-takers
At Bolt Talent Solutions, we have our very own job board. We have global opportunities which include but are not limited to:
Jobs in Mauritius
Remote jobs in Mauritius
Remote jobs in Africa
Jobs in South Africa
Remote jobs in South Africa
Global Remote Jobs
Jobs in the United States
Jobs in Canada
Jobs in the United Kingdom
If you are not able to find a suitable role to your skills, qualifications and career aspirations; we have the option for you to Register your CV. This will enable us to proactively support you with your career goals and job search in Mauritius (or anywhere else in the world!).
Why Register your CV with Bolt Talent Solutions?
Our team is distributed across the globe, with our Founder and CEO, Vanessa Flynn, being based in Seattle and our Co-Founder and Managing Partner, Elizabeth Keeve, being based in Mauritius. We have team members and recruiters located in France, the United Kingdom, Croatia, Africa, India, South Africa, the United States and Mauritius!
With having such a vast global reach and global network, we are able to connect the right people to the right opportunities – which is our mission!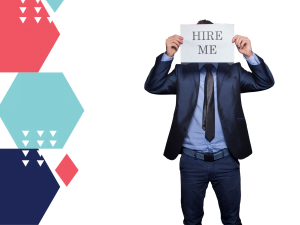 Be an early applicant by using our Create a Job Alert function on our Job Board!
Remember to create a Job Alert when you Register your CV with Bolt, or when you apply for a job! This will ensure that when other suitable opportunities are posted to our Job Board, you are notified of this first!
We are looking forward to supporting you with your job search! We understand how tough the job search can be but remember to have resilience in rejection and continue applying! The right opportunity will come!