2021 Recruitment Trends 
The Recruitment Trends of 2021 have been demonstrated through the changes in the recruitment & hiring process of 2020.
The year of 2020 has had a great impact on the HR space, and has thus challenged the recruitment & hiring process. Remote working has increased the need for the management of candidate, employee & client experience through the use of technology & Artificial Intelligence. 
The use of remote & video interviewing during Covid-19, throughout 2020, will forever impact the recruitment strategy in each & every organisation. 
What are the ongoing & foreseeable Recruitment Trends in the talent acquisition strategy for 2021? 
Top 6 2021 Recruitment Trends
1. The Remote (Video) Interview
The online conduction of interviews was a prominent recruitment trend of 2020 which will definitely continue into 2021 & perhaps the years to come. With working from home, the need for various online platforms allowing for online interviewing has become very popular. 
Although with time, there could be the chance of online video interviewing becoming less frequent – we do not expect that it will disappear completely due to the speed & convenience of it. 
With the launch of our Video Interview tool in mid 2020, candidates & clients have learnt to easily master & love what was previously a very "unusual" experience.
Candidates are able to record themselves from anywhere at any time! Clients & hiring managers have the option of a tailor-made video interview whereby they are able to ask specific questions based on the role as well as the organisation.
Candidates may find video interviewing an awkward experience.
Here are some TIPS to ensure that you are conducting yourself in the best way during your video interview.
2. Candidate & Client Experience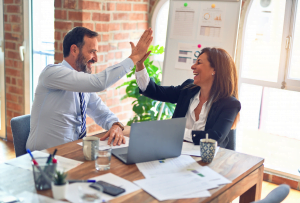 2020 caused & accelerated the need for maintenance of the health or well-being of employees (as well as candidates – potential future employees). It demonstrated the need for upgrading of career sites & portals. This recruitment trend allows for increased success in recommendations, referrals, acquisitions, placements & engagement. 
The need to improve your career portals, method of interviewing & hiring through your website is important in gaining positive engagement on your platforms. Creating, innovating & adapting according to candidate experience is extremely important & will increase the chances of candidates returning to your portals. 
In order to enhance client experience, we realised the importance of time & convenience. Through the use of our video interview tool & advanced applicant tracking system we were able to decrease the time spent on administrative tasks & the pre-screening process. 
3. Automation & AI – The need for Transformation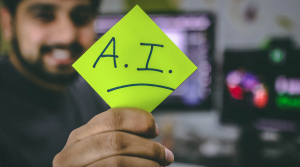 Elimination of highly repetitive manual tasks through the use of AI & the integration of global best in-class platforms allowed for the automation of the recruitment & hiring process.
This is implemented into the recruitment process for all of our clients.
Saving time in the sourcing of candidates, pre-screening & initial interview stage allows for clients to spend less time on administrative tasks that take away from their jobs & important tasks. It also increases the chance of hiring the right talent!
4. The Use of Metrics & Analytics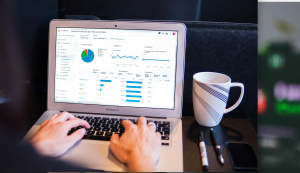 Data-driven decision making & insights into the talent acquisition process allows organizations to measure their weakness & strengths in the recruitment process.
Strategies within the talent acquisition division of an organization can be adapted according to data & statistics in order to demonstrate how to best improve ROI.
Through analytics one is able to identify problems, opportunities & industry related trends within specific data presented through specific findings per role. 
Data & Analytics will demonstrate how specific organizations can improve their advertising, recruitment & hiring process.
Knowing these statistics will provide you with the information needed in order to speed up your recruitment & hiring process. 
Through knowledge of this data, & through analyzing the shortfalls of the recruitment & hiring process, one will be able to determine which recruitment software tools to invest in or implement into the process. 
Talent acquisition data is provided through:
Social Media Data provided through various Social Media Platforms per role advertised based on engagement

Quality of applications 

Time to fill role

Time to hire

Length of time job has been open 

The rate at which an offer is accepted 

The cost of hire

Retainment of hire

Quality of the hire 

Cost of vacancy & how much this will cost the organisation whilst the role remains vacant 

Diversity of hires 

Source of hires 

Candidate experience through ratings

Candidate engagement 
5. Inclusive hiring – Diversity 
A wider range in the diversity of people, skill, gender and age allows for the improvement of profitability & productivity with the organisation.
Having a wider reach across the talent pool enables the integration of different skills, qualifications & knowledge. 
6. Contingent workers
One of the major highlights showcased in 2020 in recruitment & hiring was the increased need for contingent hiring!
The hiring of non-permanent staff is on the rise due to scarce skills shortages, new technology, generation shifts & the change in lifestyle associated & caused by the pandemic.
What are the benefits of contingent hiring?
Decreasing or elimination of the skills gap

Flexibility in accordance with a change in lifestyle

Speed in hiring

Cost effectiveness in hiring

Allows for ongoing business needs analysis

New thought leaders & change in perspective

Diversity in hiring

Trial period in staff hiring
Bolt Talent Solutions quickly learnt to adapt & innovate.
We have curated an advanced applicant tracking system through the integration of global best in-class platforms & tools.
Through the use of AI & technology, Bolt Talent Solutions has simplified the entire hiring process.
This has allowed for easy remote interviewing & hiring.
Automation of the recruitment & hiring process is something that is needed in all organisations in order to simplify search, sourcing, interviewing & hiring processes!
If you are interested in implementing this into your Recruitment & Hiring Process, we would LOVE to assist you with your recruitment needs going forward! Our contribution towards improvement of your Talent Acquisition Process & Strategy is demonstrated through our passion towards the improvement of Candidate & Client Experience.
Click on the button below to set up a meeting & demo session with Bolt Talent Solutions NOW!