Eid-ul-Fitr: A Sacred Day ☪
Mouth-watering dishes, new sparkly clothes and gifts, henna-adorned hands…everything is nearly ready for Eid! As this year's Ramadan comes to an end after 30 days of fasting, the Mauritian Muslim community is ever ready to welcome the Eid-ul-Fitr, a joyous and triumphant day in Islam.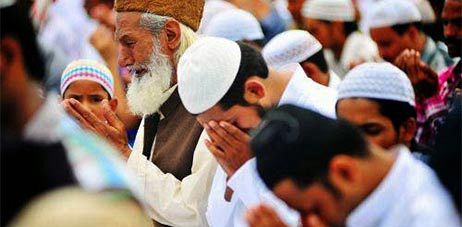 Typically celebrated over three days, Eid-ul-Fitr, also known as the Feast of Fast-Breaking, marks the end of Ramadan. Being one of the holiest event in Islam, Eid is celebrated by spending quality time with family and friends where kinships are strengthened. On this much awaited day, the Muslim community gather all together to pray, rejoice, exchange gifts and share their Ramadan experiences.
Eid-ul-Fitr
also means being thankful for all the blessings given to us. Eid mornings are spent in prayer meetings where everyone congregates to listen to the message of peace and seek the blessings of the Powerful One. Abstaining from eating and drinking during Ramadan reminds us how lucky we are to have food and water on a daily basis. Hence, throughout Ramadan and Eid, families and friends get together to give back to society (Zakāt – Alms).
During Eid, Muslims are encouraged to be joyful and to come together as a unified community. In Mauritius, the beauty and holiness of this festival bring the Muslim and the non-muslim communities together to celebrate and give thanks. Seeing the bright smiles of the children opening their brightly coloured gifts and Eidees given by the elders, hearing the buzzing sound of the neighbourhood chirping away while savouring the signature Biryani, the sounds of "Eid Mubarak" filling the house every time a visitor comes in…that's what Eid-ul-Fitr is about.
Despite the prevailing sanitary restrictions, this year's Eid will undoubtedly be celebrated in much joy and authenticity after spending the previous one in total lockdown. 
From the bottom of our hearts, the Bolt Talent Family wishes you a safe and peaceful Eid Mubarak!