DIGITALLY TRANSFORM & REVOLUTIONISE your recruitment & hiring process with our Video Interview Tool!
Working remote has become the new normal, and adjusting to this can be extremely difficult for many organizations! The need to continue with business as usual is apparent, and the implementation of the RIGHT tools is extremely important in order to save valuable time and resources!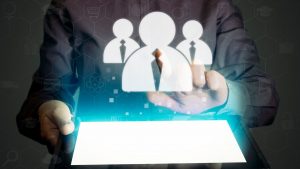 NOW IS THE TIME TO INNOVATE! MAKE THE RIGHT HIRE, FASTER!
With our organization being a completely remote and virtual global talent acquisition firm, we have expert knowledge and experience to share and provide in order to best support you through these times!
The year of 2020 had significant impact on the HR space, and has thus challenged the recruitment and hiring process. Remote working has increased the need for the management of candidate, employee & client experience through the use of technology and Artificial Intelligence.
The use of remote and video interviewing during Covid-19, throughout 2020, will forever impact the recruitment strategy in each and every organisation.
Cut costs, time-to-hire & recruitment headaches…
We launched our automated video interview tool when lockdown hit in March 2020. This positioned us to acquire new clients, drastically reduce our time to hire and completely digitally transform our recruitment and hiring process.
Video Interviewing software enables companies from a wide range of industries to streamline the traditional job interview process. These tools assist HR personnel, hiring managers, and recruiters in identifying the best candidates for open positions.
We offer two main types of video interviewing tools: pre-recorded and live video interviews.
Pre-recorded interviewing tools allow applicants to complete interviews from any location, at any time, by responding to a list of pre-determined questions. Meanwhile, the live video
interviews provide a platform in which recruiters can conduct interviews online and in real time with candidates anywhere in the world.
Our Video interviewing systems leverage AI, chatbots, and interview scheduling software options, to name a few. Our Video interviewing software is integrated into our applicant tracking systems (ATS) to streamline the recruiting process from candidate sourcing through organizing applicant information.
CUSTOMIZABLE & TAILORED according to your specific needs!
Our Video Interview Tool allows for Video Interview is tailored according to Client needs and Job Requisition. Clients are able to add in specific questions which are relevant to the Job Requisition at hand. The questions can be asked directly by the Hiring Manager, in the form of a pre-recorded video, or can be populated as text.
Candidates are sent a link, and are able to complete the One-Way Video Interview in their own time with submission upon completion. The completed Video Interview is then submitted with the candidate CV, whereby potential candidates are not just a "piece of paper".
Hiring Managers are able to view, comment & shortlist candidates FROM ANY DEVICE, AT ANY TIME…
This saves a significant amount of time and eliminates the hassle of setting up interviews with relative hiring managers and panels, as well as saves time on the initial screening interview with potential candidates.
Client & Candidate Experience is CRUCIAL!
One of the major highlights in the 2021 recruitment trends revolves around candidate and client experience. Our Video Interview Solution and method thereof has received amazing feedback and candidate experience rating. Over 150 of our candidates completed our survey and the results exceeded our expectations!
Candidates LOVE our video interview tool!
We are thrilled to receive positive feedback from our candidates and clients. Don't hesitate to reach out if you're thinking of implementing this for your HR team / Agency.
Why is our Video Interview Tool & Applicant Tracking System A CUT ABOVE THE REST?
More efficient hiring process
Quicker Time to Hire
Improved collaboration on the hiring team
Expanded Applicant Pool
Curated with the integration of global best-in-class tools
Customizable
Enhanced Candidate & Client Experience
Shareable Link
Custom Branding
Tailored Client Specific Questions – Video Recorded OR Text
Email Automation
Makes Use of Artificial Intelligence
Analytics & Reporting
Are you ready to TRANSFORM your Recruitment & Hiring Process?
Bolt Talent Solutions is ready to revolutionise, automate and streamline your recruitment and hiring process! Request a demo and find out more about how we can support and assist you with the automation of your recruitment and hiring process. Click on the link below and BOOK A DEMO with our team!